Put These in Your Cart for Rastelli Market Fresh Must-Try Recipes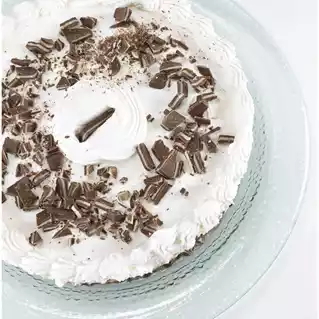 It's easy to get into a food rut. At Rastelli Market Fresh, you never have to.
There are more than 150 easy and delicious recipes on our site suited for every appetite, from the million-dollar spaghetti casserole to a strawberry trifle. To top it all off, you can order everything you need via our online food shopping services and have it sent to your home or pick it up curbside.
Here are a few of the delicious ingredients from our recipes to consider putting in your cart today.
Antipasto Skewers
Ingredients Include: Cherry size mozzarella balls; pepperoncini; garlic-stuffed green olives; artichoke hearts; pepperoni
Why You Should Try It: A fun alternative way to feature antipasto at your next party, these antipasto skewers feature only the best quality pepperoni and olives for a delicious start to any dinner (just omit the pepperoni for vegetarian guests). These are packed with flavor and work for informal and formal gatherings alike.
Fancy Chicken Salad
Ingredients include: boneless, skinless chicken breast; red seedless grapes; pecans
Why You Should Try It: Perfect for a lunch alone or for a group, this fancy chicken salad works on its own with crackers or served as a sandwich on everything from croissants to pita. It's no wonder chicken salad has been an American staple for nearly 200 years.
Baked Swiss Cheese and Ham Casserole
Ingredients include: French fried onions; pasta rings; cream of mushroom soup concentrate; shredded Swiss cheese; Dijon mustard
Why You Should Try It: Nothing quite hits the comfort food spot like a cheese and ham casserole. Fine Swiss cheese hits the salty-savory tastebuds, along with the tang of Dijon. You will get requests for seconds. And thirds.
Beet and Chickpea Salad
Ingredients include: sliced or diced beets; dried parsley flakes; chickpeas; crumbly blue cheese
Why You Should Try It: Healthy and light yet satisfying, beets and chickpeas make a perfect pair in this refreshing salad that works well as a side dish but also on its own as a light lunch. Earthy beets get a flavor boost from the blue cheese crumbles (you can also use feta if you prefer). Bonus: It's low in fat and cholesterol.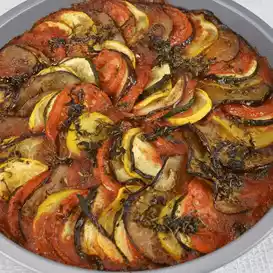 Ingredients include: Fresh basil, parsley, and thyme; bell peppers; crushed tomatoes; eggplants; Roma tomatoes; yellow squash
Why You Should Try It: You definitely get your fill of delicious vegetables with this French dish first created in Nice, France that can be served cold or hot. It's also great the next day. It's perfect for those who are tired of using the same type of vegetables time and time again for meals.
Beer Battered Fish Fry
Ingredients Include: tartar sauce; a can of beer; Haddock or another type of white fish; tempura batter
Why You Should Try It: Crispy and light … and beer. Yes, you can use any beer of your choice for this seafood favorite that integrates tender yet firm — and mildly sweet — Haddock or a similar white fish. It's so good you'll feel like you're pulling up a stool in a cozy English pub. Don't forget the lemon wedges!
Mint Chocolate Chip Ice Cream Cake
Ingredients Include: Andes candy; mint chip ice cream; chocolate crème filled sandwich cookies; hot fudge
Why You Should Try It: There are two types of birthday people: those who love sheet cakes and those who know the superior power of a great ice cream cake. The recipe can also be customized based on your taste: you can replace the above ingredients with strawberry ice cream and a chocolate crust. You can even make this one a day ahead.