Need Some Hot Summer Grilling Ideas?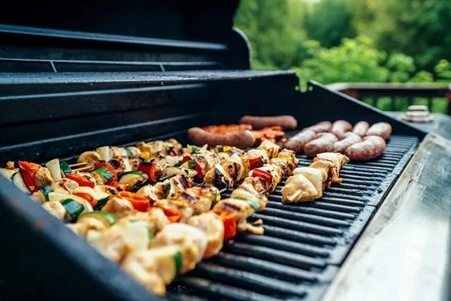 It's almost summer, which means the backyard barbeques, cold drinks, and warm weather foods are back. Due to the warm, sunny weather, grills see a lot more use than during any other time of year.
Maybe you're looking to change up the menu at the next gathering, or perhaps you just want to try something new! Make it easy and order groceries online. Check out these great summer grilling ideas that the whole gang will enjoy.
Mexican Street Corn
Grilled corn on the cob, or elotes if you're making them Mexican-style, are an absolutely delicious side dish. The corn takes on flavor from the grill, making it slightly smokey. Elotes are topped with crema, cotija cheese, cilantro, chili powder, and a touch of lime.
If you weren't already convinced, they only take minutes to make. Throw them on the grill while the main dishes are cooking and let everything cook together! You don't have to add the toppings – you can't go wrong with plain grilled corn with some butter, salt, and pepper.
Mixed Kabobs
Kabobs give you a little bit of everything. They're a classic summer meal with both meat and vegetables all on one convenient skewer. You can mix and match and even let people create their own kabob.
Some ideas to add are chicken, steak, bell peppers, zucchini, red onion, and shrimp. Make some with all meat, some all veggie, or some with a little bit of everything. Remember to marinate the protein to ensure flavor-packed bites and cut everything into bite-sized or slightly larger than bite-sized pieces.
Grilled Baked Potatoes
You don't have to bake potatoes just because the name says so. Throw your potatoes on the grill and serve them as a side dish for dinner! You can add classic toppings like butter, sour cream, cheddar cheese, and chives.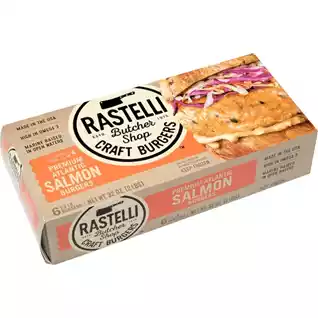 Not into white potatoes? No problem. Grill your sweet potatoes the same way and top with brown sugar, butter, and marshmallows!
Burgers
Everyone knows that burgers are better when cooked on a grill. Something about cooking burgers over charcoal just hits the spot.
Here are a few burger ideas for every palette:
Grilled Shrimp Salad
On a healthier note, you can grill seafood intended for any salad. Grilled shrimp salad is one of the best. Add marinated grilled shrimp on top of a Caesar salad, cobb salad, or even a Greek salad for more protein and flavor.
Grilled Fish Tacos
Tender seafood, crispy taco shells, and fresh salsa make for a wonderful summer dinner. You can crisp up the taco shells on the grill while the fish cooks. Chop up a fresh, homemade salsa with tomatoes, mangoes, onion, and cilantro to make them juicy.