Prepare for Spring with These Products from Rastelli Market Fresh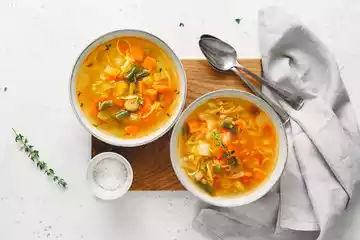 Winter is ending next month, and with it will come warmer weather and access to even more delicious spring vegetables. Not only is this perfect for people out there who have already had enough of heartier foods that are common in colder months, but it will also give them the opportunity to experiment with their options for lighter meals!
Rastelli Market Fresh knows that many customers are beginning to think about the impact spring's arrival and popular holidays like St. Patrick's Day will have on their recipe planning. Here, we include examples of springtime vegetables and products that will get you in the spirit of this year's St. Patrick's Day celebrations.
Examples of Springtime Produce Available at Rastelli Market Fresh
A wide variety of vegetables are available year round at Rastelli Market Fresh, but it is great to keep in mind that some vegetables peak in flavor around springtime. Having access to a variety of vegetables by having groceries delivered paves the way for a wide selection of fresh recipes in the spring. After all, just like how people tend to spring clean after a long winter, they also enjoy lightening up their diets a bit by taking advantage of the seasonal produce available to them.
A few examples of springtime ingredients that can add some much needed freshness your recipes this upcoming season include:
Thinking About St. Patrick's Day?
St. Patrick's Day is around the corner, and we know that a lot of families out there like to celebrate with recipes inspired by the holiday. Luckily, there is a great selection of spring products available through Rastelli Market Fresh that will set customers up to meals fit for any St. Patrick's Day Celebration.
A few ingredients that are great choices for preparing festive St. Patrick's Day meals include: corned beef, ground lamb, carrots, potatoes, and cabbage. Rastelli Market Fresh also has Guinness available, which is not only a great choice for any St. Patrick's Day themed party, but also serves as an important role in hearty recipes such as Irish beef stew. Don't forget that our store has all of the pantry staples necessary for making classics such as Irish Potatoes, Irish soda bread, and Irish apple cake as well!
Check Out Rastelli Market Fresh for More Springtime Products
Our store provides customers looking to have quality groceries delivered with an impressive array of fresh products and pantry staples. Through Rastelli Market Fresh, you can also access our recipes for springtime and St. Patrick's Day classics including spring pasta, everything vegetable soup, corned beef and cabbage, and Shepard's pie. Take advantage of the opportunity to experiment with food that the change in seasons provides and have a great spring!